Senior Avionics Integration and Test Engineer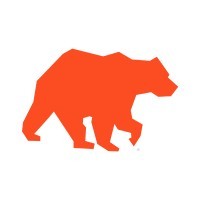 Ursa Major
Quality Assurance
Berthoud, CO, USA
Posted on Wednesday, October 4, 2023
The journey to space starts with the engines.
Ursa Major was founded to bring a new model to space access: one in which every link in an enormous value chain isn't limited by those around it. We design rocket engines and propulsion solutions.
Our products and technologies require an extraordinary team. A team that will mold tomorrow's technologies while deploying today's best. We are an intrinsically motivated team that has a passion for solving problems and empowering each other every day to develop our skills, knowing that there is always room for growth.
Our propulsion systems cannot function without sensors, actuators, controllers, and other electronic hardware. The Senior Avionics Integration and Test Engineer will work with the design and operations team to define test equipment requirements and build the associated test equipment used for the design, build, test, integration, and validation of engine avionics test equipment. You will be part of a team that is responsible for the reliable operation of engine electrical systems, and by extension, the success of the engine program.
Responsibilities:
Design and build test equipment used for production and developmental avionics hardware, including instrumentation, actuators, wire harnessing, and engine controllers.

Develop and document the integration process for avionics hardware onto flight engines.

Establish tests for avionics components and develop associated test support hardware and processes.

Troubleshoot issues with existing components and systems; propose and implement solutions.

Ensure commonality of avionics systems and processes across multiple engine programs.
Qualifications:
Minimum B.S. in Electrical Engineering, Mechanical Engineering, or Computer Science (or similar).

Familiarity with either Python or C/C++ applications for embedded systems

Familiarity with hardware-level software and firmware development (timers, interrupts, communication protocols, ADCs, etc.)

Familiarity working with electronic hardware, reading schematics, and debugging using hardware debugging equipment

Familiarity with Git version control

5+ years' experience with electrical feedback and control systems.

Working knowledge of digital and analog electronic circuits.

Experience troubleshooting electronic systems, from reading electrical schematics to using electrical test equipment to inspect the system.

Hands-on electrical build experience.

Ability to manage several tasks at once.

Excellent written and verbal communication skills.
Desired Experience:
Implementation of automated solutions for environmental testing.

Experience with aerospace environmental testing

Experience programming in Python, LabView, or other data acquisition and scripting languages.

Experience with high- and low-speed instrumentation and data acquisition.

Understanding of IC circuits, PCB design, and ability to create electrical schematics.

Experience with CAD for the design and development of test fixtures.

Experience with ARM, SoC, and FPGA softcore processors, or similar experience
Benefits Include:
Unlimited PTO - Vacation, Sick, Personal, and Bereavement

Paid maternity/paternity/adoptive leave

Medical, Dental and Vision Insurance; Tax Advantage Accounts (HSA/FSA); Employer Paid Short and Long Term Disability, Basic Life, AD&D and EAP Program; Additional Benefit Options Including Voluntary Life, Emergency Medical Transport and Pet Insurance
Retirement Savings Plan - Traditional 401(k) and a Roth 401(k)
Company stock options
Colorado law requires us to tell you the base compensation range of this role, which is $90,000 - $150,000, determined by your education, experience, knowledge, skills, and abilities. The salary range for this role is intentionally wide as we are evaluating individuals based on their unique experience and abilities to fit our needs. Most importantly, we are excited to meet you, and see if you are a great fit for our team. What we can't quantify for you are the exciting challenges, supportive team, and amazing culture we enjoy. Click here for more information about our awesome benefits.
NOTE: Research suggests that women and BIPOC individuals may self-select out of opportunities if they don't meet 100% of the job requirements. We encourage anyone who believes they have the skills and the drive necessary to succeed here to apply for this role.
US CITIZENSHIP, PERMANENT RESIDENCY, REFUGEE OR ASYLUM STATUS IS REQUIRED.
We're an equal-opportunity employer. You will be considered for employment without attention to race, color, religion, sex, sexual orientation, gender identity, national origin, veteran, or disability status.
No outside recruiters, please.