Marketing Specialist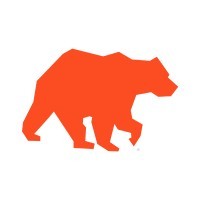 Ursa Major
Marketing & Communications
Berthoud, CO, USA
Posted on Saturday, September 30, 2023
The journey to space starts with the engines.
Ursa Major was founded to bring a new model to space access: one in which every link in an enormous value chain isn't limited by those around it. We design rocket engines and propulsion solutions.
Our products and technologies require an extraordinary team. A team that will mold tomorrow's technologies while deploying today's best. We are an intrinsically motivated team that has a passion for solving problems and empowering each other every day to develop our skills, knowing that there is always room for growth.
Ursa Major's team moves at rocket speed and as the Marketing Specialist, you will support the development of marketing concepts and activities that fuel daily engagement and relationships with Ursa Major customers, enthusiasts, and partners.
You will partner with our Director of Marketing and Corporate Communications to create scalable content, curate best-in-class customer experiences, and ensure best practices in contact nurture, lead generation, and data analytics all while proudly inspiring our social media and brand presence. You will also conduct analysis to inform strategic decisions companywide while managing multiple projects at once.
Responsibilities:
Manage Ursa Major's marketing technology stack, including all marketing systems used to launch campaigns, analyze audience behavior, and report on marketing KPIs.

Establish and implement tracking mechanisms across all stages of the buyer's journey, in alignment with company targets.

You will create marketing briefs, manage scheduling, support the development of seasonal plans, create asset development and distribution, and marketing operations coordination.

Assist with the management of media and digital platforms.

Partner with Business Development to provide RFP, RFI, and business intelligence support.

Serve as our onsite Brand Ambassador to devise and deliver exceptional guest experiences.

Plan and manage tradeshows, industry events, and hosted client events. This includes creating and managing event websites, deploying communications, and generating registration reports within an event management software system.

Establish and maintain processes and automation to grow Ursa Major's reach and database of marketing contacts.

Design, create, and report on digital campaigns for new prospect acquisition, existing customer education, and cross-sell activities.
Analyze performance data to make recommendations on areas for optimization.
Research and implement best practices in marketing automation.
Required Qualifications:
Bachelor's degree in Marketing, Business, Communications, or a related field.

5 years of professional work experience.

Experience with HTML, CSS, WordPress, and or a Graphic Design Tool Suite.
Proficiency with advanced Marketing Automation tools, such as HubSpot or Marketo, and CRM systems. Certification is a plus.
Proven track record of executing successful campaigns across third-party channels, email, search, and social.
Strong analytical skills and experience with reporting and data analysis.
Confidence in analyzing results and making recommendations based on performance.
An understanding of buyer's journey mapping.
Ability to bring creativity and inspiration to your work.
Preferred Skills:
Graphic Design and Web Site Development – Link to Portfolio.

Public Speaking and or Public Relations experience.

Creative writing.
Benefits Include:
Unlimited PTO - Vacation, Sick, Personal, and Bereavement

Paid maternity/paternity/adoptive leave

Medical, Dental, and Vision Insurance; Tax Advantage Accounts (HSA/FSA); Employer Paid Short and Long Term Disability, Basic Life, AD&D, and EAP Program; Additional Benefit Options Including Voluntary Life, Emergency Medical Transport, and Pet Insurance
Retirement Savings Plan - Traditional 401(k) and a Roth 401(k)
Company stock options
Colorado law requires us to tell you the base compensation range of this role, which is $80,000 - $110,000, determined by your education, experience, knowledge, skills, and abilities. The salary range for this role is intentionally wide as we are evaluating individuals based on their unique experience and abilities to fit our needs. Most importantly, we are excited to meet you, and see if you are a great fit for our team. What we can't quantify for you are the exciting challenges, supportive team, and amazing culture we enjoy. Click here for more information about our awesome benefits.
Classification: Full-time Exempt.
NOTE: Research suggests that women and BIPOC individuals may self-select out of opportunities if they don't meet 100% of the job requirements. We encourage anyone who believes they have the skills and the drive necessary to succeed here to apply for this role.
US CITIZENSHIP, PERMANENT RESIDENCY, REFUGEE OR ASYLUM STATUS IS REQUIRED.
We're an equal-opportunity employer. You will be considered for employment without attention to race, color, religion, sex, sexual orientation, gender identity, national origin, veteran, or disability status.
No outside recruiters, please.