Learning and Development Business Partner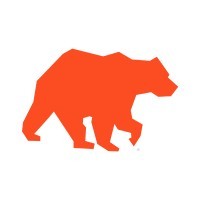 Ursa Major
Berthoud, CO, USA
Posted on Wednesday, September 27, 2023
The journey to space starts with the engines.
Ursa Major was founded to bring a new model to space access: one in which every link in an enormous value chain isn't limited by those around it. We design rocket engines and propulsion solutions.
Our products and technologies require an extraordinary team. A team that will mold tomorrow's technologies while deploying today's best. We are an intrinsically motivated team that has a passion for solving problems and empowering each other every day to develop our skills, knowing that there is always room for growth.
We are looking to hire a Learning and Development (L&D) Business Partner to own the strategies and processes that drive our culture. This role is part of the People Operations team and will develop and execute people strategies and policies focused on leadership development, performance management, employee engagement, talent pipelines, and all inclusion programs. This position not only drives our culture but represents Ursa Major's values and mission with passion and a team-focused mindset.
Primary Responsibilities: L&D – Area of Focus
Design, develop, execute, and manage a curriculum of learning strategies that support talent development and organizational growth.
Find new ways to identify, evaluate, and develop team members by building various development programs aimed at retention and growth, based on core competencies, company values, and skills critical to the organization.
Sustain the development of high-caliber talent by analyzing internal and external metrics to assess organizational effectiveness.
Own the execution of the performance management cycle and support all activities associated with performance management (e.g., OKRs, performance reviews).
Execute pulse and annual engagement surveys, analyze results, and recommend changes to positively impact the business.
Advise leadership through transformation initiatives by creating change management plans, communication strategies, and training programs.
Champion a culture of continuous learning and professional development within the organization, encouraging employees to take ownership of their learning journey.
Responsible for the management of Ursa Major's mentorship program which includes regularly evaluating and implementing opportunities for improvement.
Provide timely and actionable feedback on the effectiveness and value of the company's development processes and tools.
Own the internal LMS and review technical skill-based trainings designed by team leaders while offering actionable feedback as needed.
Primary Responsibilities: Diversity, Equity, and Inclusion – Area of Focus
Lead Ursa Major's Inclusion Council which includes partnering with our Employee Resource Groups (ERGs) to implement and drive diversity, equity, and inclusion strategic initiatives.
Provide consultation for improved alignment of policies and practices with DEI lenses organization wide.
Continually research and provide guidance for improvements of DE&I initiatives throughout the organization.
Required Qualifications
Bachelor's degree in Training And Development, Human Resources Management, Organizational Psychology, Business, or related field.
Minimum of five (5) years working in HR Strategy, Organizational Development and/or Leadership Development.
Experience facilitating training sessions or being a certified trainer.
Proven experience as an L&D Partner, L&D Specialist, or in a similar L&D advisory role.
Experience, passion, and continuous curiosity for driving DE&I initiatives.
Demonstrated ability to build consultative, collaborative relationships with leaders and team members at all levels.
Proven ability to manage multiple projects simultaneously with strong analysis and decision-making skills.
Demonstrated a high level of confidentiality and discretion.
Experience presenting and designing content aimed at influencing Sr. Leadership.
Curious thought leader who remains current on emerging employee development trends.
Always act as a leader with an ownership mentality.
Desired Qualifications
Experience in a high-growth company
Experience using data to influence decisions and business leaders.
Certified in one or multiple leadership and aptitude assessment tools (e.g.,DiSC, Birkman, Hogan's HPI, Raven, Watson Glaser).
Master's degree in Training And Development, Human Resources Management, Organizational Psychology, Business, or related field.
Benefits Include:
Unlimited PTO - Vacation, Sick, Personal, and Bereavement

Paid maternity/paternity/adoptive leave

Medical, Dental, and Vision Insurance; Tax Advantage Accounts (HSA/FSA); Employer Paid Short and Long Term Disability, Basic Life, AD&D, and EAP Program; Additional Benefit Options Including Voluntary Life, Emergency Medical Transport, and Pet Insurance
Retirement Savings Plan - Traditional 401(k) and a Roth 401(k)
Company stock options
Colorado law requires us to tell you the base compensation range of this role, which is $90,000 - $130,000, determined by your education, experience, knowledge, skills, and abilities. The salary range for this role is intentionally wide as we are evaluating individuals based on their unique experience and abilities to fit our needs. Most importantly, we are excited to meet you, and see if you are a great fit for our team. What we can't quantify for you are the exciting challenges, supportive team, and amazing culture we enjoy. Click here for more information about our awesome benefits.
Classification: Full-time Exempt.
NOTE: Research suggests that women and BIPOC individuals may self-select out of opportunities if they don't meet 100% of the job requirements. We encourage anyone who believes they have the skills and the drive necessary to succeed here to apply for this role.
US CITIZENSHIP, PERMANENT RESIDENCY, REFUGEE OR ASYLUM STATUS IS REQUIRED.
We're an equal-opportunity employer. You will be considered for employment without attention to race, color, religion, sex, sexual orientation, gender identity, national origin, veteran, or disability status.
No outside recruiters, please.