Director, Marketing & Strategic Communications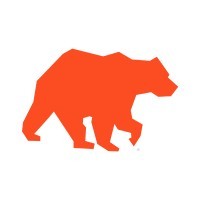 Ursa Major
Marketing & Communications
Berthoud, CO, USA
Posted on Monday, September 25, 2023
The journey to space starts with the engines.
Ursa Major was founded to bring a new model to space access: one in which every link in an enormous value chain isn't limited by those around it. We design rocket engines and propulsion solutions.
Our products and technologies require an extraordinary team. A team that will mold tomorrow's technologies while deploying today's best. We are an intrinsically motivated team that has a passion for solving problems and empowering each other every day to develop our skills, knowing that there is always room for growth.
The Director of Marketing and Strategic Communications will directly shape Ursa Major's messaging, branding, and go-to-market strategy. An ideal candidate excels at envisioning an overall MarCom approach, engaging key public and private sector stakeholders to collect feedback and shape buy-in, translating the strategy into tactical steps, and executing on the plan. We are looking for someone who is a self-starter, has the right balance of vision and execution, can shape hearts and minds through creative and top-tier marketing and communications campaigns to raise the probability of success across key pursuits, and has a fundamental desire to win. This position requires someone who has a passion for translating complex engineering feats into compelling value propositions that drive differentiation in our markets.
This role could be located in either Berthoud, Colorado, or Washington D.C.
Responsibilities:
Develop and implement Ursa Major's strategic communications, branding, and go-to-market strategy in collaboration with the executive team.
Thought leadership – build greater brand awareness, positioning, and influence within the market using creative mediums, including engagement with media, think tanks, and associations.
Define and clearly articulate differentiated value propositions specific to both commercial space and defense industries.
Market intelligence – be an expert on influencers, customers, and buying criteria.
Utilize data-driven methodologies to drive, guide, and measure the impact of strategic and messaging and marketing campaigns.
Manage day-to-day interactions with third-party consulting firms that support a range of needs to achieve Ursa Major's Marketing and Communications goals.
Plan and execute out-of-the-box events that directly impact lead generation and strategic relationships through the entire customer and employee lifecycles.
Grow and lead a Marketing and Communications team to effectively achieve business positioning and sales objectives.
A minimum of 25% travel is required.
Required Qualifications:
10+ years of strategic communications and marketing with demonstrated success in the aerospace and defense industry.
Demonstrated success in creating and communicating clear messaging that presents a compelling strategic vision, articulates technical differentiation, and demonstrates business value for both internal and external customers.
Strong experience with growing and positioning a company brand leveraging media outreach, social media, and engagement across industry thought leaders.
Strong digital marketing understanding and execution.
Effectively collaborate with technical, business, and executive teammates.
Strong analytical, written, and verbal communication skills; highly effective presentation skills
Excellent storytelling skills with the ability to strategically connect the dots to articulate customer value in simple, yet compelling ways.
Experience influencing key decision-makers with account-based marketing strategies.
Ability to thrive in fast-paced, action-oriented environments and can juggle multiple projects simultaneously, reprioritize quickly, and meet deadlines.
Team player with a high sense of urgency.
Desired Qualifications:
10-12 years of experience in Marketing and Communications
A bachelor's degree in business is ideal; MBA is a plus; technical background is a plus.
Benefits Include:
Unlimited PTO - Vacation, Sick, Personal, and Bereavement

Paid maternity/paternity/adoptive leave

Medical, Dental and Vision Insurance; Tax Advantage Accounts (HSA/FSA); Employer Paid Short and Long Term Disability, Basic Life, AD&D and EAP Program; Additional Benefit Options Including Voluntary Life, Emergency Medical Transport and Pet Insurance

Retirement Savings Plan - Traditional 401(k) and a Roth 401(k)

Company stock options
Colorado law requires us to tell you the base compensation range of this role, which is $140,000 - $200,000, determined by your education, experience, knowledge, skills, and abilities. If the position is based in Washington D.C. the base compensation range of this role, which is $190,000 - $250,000, determined by your education, experience, knowledge, skills, and abilities. The salary range for this role is intentionally wide as we are evaluating individuals based on their unique experience and abilities to fit our needs. Most importantly, we are excited to meet you, and see if you are a great fit for our team. What we can't quantify for you are the exciting challenges, supportive team, and amazing culture we enjoy. Click here for more information about our awesome benefits.
Classification: Full-time Exempt.
NOTE: Research suggests that women and BIPOC individuals may self-select out of opportunities if they don't meet 100% of the job requirements. We encourage anyone who believes they have the skills and the drive necessary to succeed here to apply for this role.
US CITIZENSHIP, PERMANENT RESIDENCY, REFUGEE OR ASYLUM STATUS IS REQUIRED.
We're an equal-opportunity employer. You will be considered for employment without attention to race, color, religion, sex, sexual orientation, gender identity, national origin, veteran, or disability status.
No outside recruiters, please.