Senior GSE Design Engineer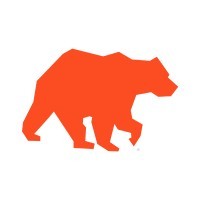 Ursa Major
Design
Berthoud, CO, USA
Posted on Thursday, September 14, 2023
The journey to space starts with the engines.
Ursa Major was founded to bring a new model to space access: one in which every link in an enormous value chain isn't limited by those around it. We design rocket engines and propulsion solutions.
Our products and technologies require an extraordinary team. A team that will mold tomorrow's technologies while deploying today's best. We are an intrinsically motivated team that has a passion for solving problems and empowering each other every day to develop our skills, knowing that there is always room for growth.
Ursa Major's team moves fast and does a lot with little. A Senior GSE Engineer is a strong individual contributor who can work with a team of high-performing multi-discipline individuals to build and operate industry-leading rocket engine test facilities. We expect these engineers to be self-starters with a passion for system design, implementation, and operation. Hands-on experience is required.
Responsibilities
Design fluid and mechanical test systems to support component checkouts and rocket engine testing -

Fluids include kerosene, oxygen, nitrogen, helium, and hydrogen with pressure ranges from 100 to 10,000 psi

Technical

Perform component and instrumentation selection
Generation of piping and instrumentation diagram (P&ID)

Generation of work instructions for installation and maintenance of fluid and mechanical systems

Perform system analysis including:

Fluid flow analysis with hand calculation, spreadsheet, and computational models
Piping flexibility analysis and structural analysis using FEA

Document and present designs through the full design review process
Evaluation of data to ensure proper operation of fluid and mechanical systems

Operate with minimal management oversight to execute multi-disciplinary engineering projects

Projects may be independent or require leading a technical team of engineers/technicians from across the organization

Direct ownership of projects through full produce life cycle

Including initial requirements development, design, analysis, procurement, build, system activation

Provide assessment and written recommendations for programmatic/site steering
Required Qualifications
BS degree or higher in an engineering field (Mechanical, Aerospace, or Civil Engineering preferred)
3-5 years of professional work experience
2+ years of experience with piping, facility, or test system design
Ability to communicate effectively, both written and verbal.
Experience in hands on hardware build and troubleshooting
Ability to interact in high paced and rapidly changing test environment
Ability to evaluate and assess risk positions and provide recommended path forwards
Ability to perform physical tasks including standing for long periods, working on ladders, kneeling, crouching, working in tight spaces, lifting objects (up to 25 lbs.)
Desired Qualifications
Strong GD&T and CAD experience (Solid Works, PTC Creo, Siemens NX, or similar)
2+ years of demonstrated project work in an academic setting
Familiarity with piping design software (Caesar II, Bentley AutoPipe, CaePipe)
Hands-on experience with ASME piping codes
Familiar with National Fire Protection Association, International Fire Code, International Building Code, and other related regulations
Experience performing Failure Mode and Effects Analysis (FMEA), System Safety and Hazards Analysis
Benefits Include:
Unlimited PTO - Vacation, Sick, Personal, and Bereavement
Paid parental and Adoptive Leave
Medical, Dental and Vision Insurance
Tax Advantage Accounts (HSA/FSA)
Employer Paid Short and Long Term Disability, Basic Life, AD&D
Additional Benefit Options Including Voluntary Life, Emergency Medical Transport and Pet Insurance
EAP Program
Retirement Savings Plan - Traditional 401(k) and a Roth 401(k)
Company stock options
Colorado law requires us to tell you the base compensation range of this role, which is $95,000 - $150,000, determined by your education, experience, knowledge, skills, and abilities. What we can't quantify for you are the exciting challenges, supportive team, and amazing culture we enjoy. Click here for more information about our awesome benefits.
Classification: Full-time Exempt.
NOTE: Research suggests that women and BIPOC individuals may self-select out of opportunities if they don't meet 100% of the job requirements. We encourage anyone who believes they have the skills and the drive necessary to succeed here to apply for this role.
US CITIZENSHIP, PERMANENT RESIDENCY, REFUGEE OR ASYLUM STATUS IS REQUIRED.
We're an equal-opportunity employer. You will be considered for employment without attention to race, color, religion, sex, sexual orientation, gender identity, national origin, veteran, or disability status.
No outside recruiters, please.