Propulsion Development Engineer II - Solid Rocket Motors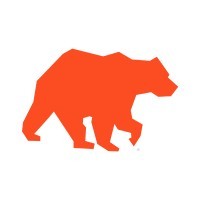 Ursa Major
Berthoud, CO, USA
Posted on Wednesday, September 13, 2023
The journey to space starts with the engines.
Ursa Major was founded to bring a new model to space access: one in which every link in an enormous value chain isn't limited by those around it. We design rocket engines and propulsion solutions.
Our products and technologies require an extraordinary team. A team that will mold tomorrow's technologies while deploying today's best. We are an intrinsically motivated team that has a passion for solving problems and empowering each other every day to develop our skills, knowing that there is always room for growth.
The Propulsion Development Team is primarily responsible for the design, execution, and documentation of development and qualification campaigns for Ursa Major's propulsion systems. This involves test design, data analysis, failure investigation, and risk mitigation for whole propulsion systems as well as development support for programs earlier in their life cycle. Success on this team requires an understanding of rocket propulsion fundamentals, mechanical and fluid systems, strong critical thinking skills, attention to detail, organization, and effective communication across discipline groups.
Responsibilities
Apply engineering principles, industry standards, company standards, and customer requirements to develop solid rocket motor propulsion systems
Design solid rocket motor propellant grain geometries, develop methodologies for ballistics analysis, and perform predictions of solid rocket motor designs
Interact with internal and external customers
Assist customers in defining system requirements and in the generation of specifications for products and subsystems
Evaluate and implement key advancements related to solid rocket motor design, fabrication, and operation
Design, execute, and document system-level development campaigns
Design tests and perform data analysis
Own system failure investigations
Required Qualifications
Bachelor's degree in Aerospace Engineering, Mechanical Engineering, or other applicable discipline
3-5 years of practical rocket propulsion experience
Knowledge of liquid and sold rocket motor fundamentals
Programming competency in any language
1-2 years of leadership experience in any discipline
Desired Experience
5-7 years of practical rocket propulsion experience (e.g., professional experience, university design team, personal project)
Experience handling and testing energetic materials
Experience with energetic material properties testing
Experience with ablative material composition, design, and testing
Programming competency in Python and/or MATLAB and FORTRAN
Experience with CAD modeling (NX preferred)
Experience with chemical kinetics solvers (CEA, CLWire, ProPEP)
Experience with FEA/CFD software packages (ANSYS preferred)
Hands-on hardware experience with fluid/mechanical systems, including design and safety review
Benefits Include:
Unlimited PTO - Vacation, Sick, Personal, and Bereavement
Paid parental and Adoptive Leave
Medical, Dental and Vision Insurance
Tax Advantage Accounts (HSA/FSA)
Employer Paid Short and Long Term Disability, Basic Life, AD&D
Additional Benefit Options Including Voluntary Life, Emergency Medical Transport and Pet Insurance
EAP Program
Retirement Savings Plan - Traditional 401(k) and a Roth 401(k)
Company stock options
Colorado law requires us to tell you the base compensation range of this role, which is $90,000 - $150,000, determined by your education, experience, knowledge, skills, and abilities. What we can't quantify for you are the exciting challenges, supportive team, and amazing culture we enjoy. Click here for more information about our awesome benefits.
Classification: Full-time Exempt.
NOTE: Research suggests that women and BIPOC individuals may self-select out of opportunities if they don't meet 100% of the job requirements. We encourage anyone who believes they have the skills and the drive necessary to succeed here to apply for this role.
US CITIZENSHIP, PERMANENT RESIDENCY, REFUGEE OR ASYLUM STATUS IS REQUIRED.
We're an equal-opportunity employer. You will be considered for employment without attention to race, color, religion, sex, sexual orientation, gender identity, national origin, veteran, or disability status.
No outside recruiters, please.