Manufacturing Engineer - Fluid & Mechanical Systems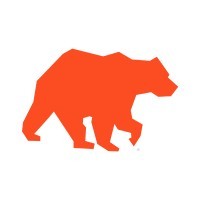 Ursa Major
Berthoud, CO, USA
Posted on Wednesday, May 3, 2023
The journey to space starts with the engines.
Ursa Major was founded to bring a new model to space access: one in which every link in an enormous value chain isn't limited by those around it. We design rocket engines and propulsion solutions.
Our products and technologies require an extraordinary team. A team that will mold tomorrow's technologies while deploying today's best. We are an intrinsically motivated team that has a passion for solving problems and empowering each other every day to develop our skills, knowing that there is always room for growth.
The Manufacturing Engineer will join the Operations Team group in leading development manufacturing efforts on next-generation products and systems in aerospace and defense. The ideal candidate will be passionate about process improvement and influencing product development. Hands-on experience in Manufacturing environments is a plus, including technical expertise in additive, machining, assembly, or test of complex products.
Responsibilities:
Support manufacturing development efforts in multiple technical areas, potentially including 3D printing, machining, forming, assembly, and/or test
Develop & coach manufacturing and process improvement principles in a collaborative role with the design engineering, quality, and build technicians
Champion early development hardware to enable aggressive product schedules, including a hands-on role in first builds
Support critical product needs including ERP maintenance, troubleshooting, and failure investigations
Support strategic manufacturing development efforts both internally and externally
Develop, publish, and maintain manufacturing and process specifications appropriate for product maturity and design phase of the program
Preferred Qualifications and Relevant Experience:
Bachelor's degree in Mechanical, Industrial, or Aerospace Engineering
Hands-on experience with building things (engines, equipment, etc.) – through college teams or personal hobby
Experience with Lean Manufacturing, Lean Transformation, Six Sigma, or Toyota Production Systems
Hands-on experience in production manufacturing environments
Experience with tool design, CAD (NX, Creo), ERP systems
Benefits Include:
Unlimited PTO - Vacation, Sick, Personal, and Bereavement
Paid maternity/paternity/adoptive leave
Medical, Dental and Vision Insurance; Tax Advantage Accounts (HSA/FSA); Employer Paid Short and Long Term Disability, Basic Life, AD&D and EAP Program; Additional Benefit Options Including Voluntary Life, Emergency Medical Transport and Pet Insurance
Retirement Savings Plan - Traditional 401(k) and a Roth 401(k)
Company stock options
Colorado law requires us to tell you the base compensation range of this role, which is $90,000 - $125,000, determined by your education, experience, knowledge, skills, and abilities. What we can't quantify for you are the exciting challenges, supportive team, and amazing culture we enjoy. Click here for more information about our awesome benefits.
Classification: Full-time Exempt
NOTE: Research suggests that women and BIPOC individuals may self-select out of opportunities if they don't meet 100% of the job requirements. We encourage anyone who believes they have the skills and the drive necessary to succeed here to apply for this role.
US CITIZENSHIP, PERMANENT RESIDENCY, REFUGEE OR ASYLUM STATUS IS REQUIRED.
We're an equal-opportunity employer. You will be considered for employment without attention to race, color, religion, sex, sexual orientation, gender identity, national origin, veteran, or disability status.
No outside recruiters, please.