Risk Manager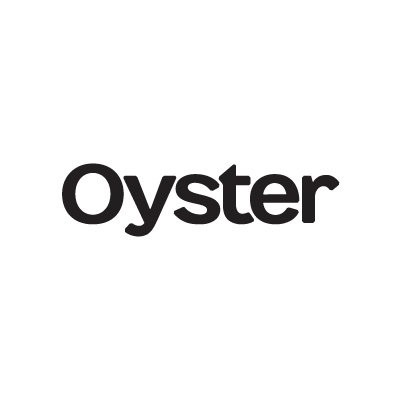 Oyster
Remote
Posted on Saturday, November 11, 2023
✨ One platform, a whole world of opportunity
Right now, the best jobs are limited to people in a handful of the world's wealthiest cities, yet brilliant people are everywhere. Driven to overturn the status quo and distribute opportunities equally around the world, Oyster launched its global employment platform to help companies hire, pay, and care for talent anywhere.
When it comes to global employment, we walk the walk. We're proof that companies don't need an office to create a highly-engaged culture. Since the company's inception in January 2020, Oyster has:
🌏 Created a fully-distributed, vibrant team of 500+ employees across 60+ countries
🌈 Established a diverse leadership team and an employee base that's 60% female
🏆 Achieved one of the highest employee engagement scores in its class
🦄
Raised $150 million in Series C funding at a valuation of over $1 billion!
Our momentum speaks to the power of global employment—and we're just getting started! If you want to change the world with Oyster and be empowered to work remotely while doing so, we'd love for you to apply!
👩‍💻 The Role
---
Location: While this position is posted in a specific location, all of Oyster's positions are fully remote and you can work from home. Forever. To create the best experience for our new hire (you?!) this role does require that you are based within -6 / +3 UTC.
What you'll do…
Oyster is looking for a high-performing Risk Manager to join the Risk & Compliance Team, who can assist in keeping up with the demands of a growing global HR/tech company. In this role, you will primarily be responsible for supporting the day-to-day risk management for Oyster, among other responsibilities, all of which will require critical thinking, innovation, and integrity.
Being a fully distributed company, the Risk Manager will work synchronously and asynchronously with team members all over the world. We are looking for someone with excellent attention to detail, strong multi-task skills, high energy, a positive attitude, and no camera shyness.
Reporting to the Director of Compliance, the Risk Manager will be responsible for, among other duties, the following:
Evaluating current and prospective vendors for compliance and financial risk (due diligence, risk assessments, etc.)
Coordinate ongoing annual risk reviews and control assurance activity.
Assess and monitor vendor performance against contractual commitments.
Cross-functional work to develop and implement a comprehensive risk management program and provide management, oversight, and governance of same.
Produce, or support the production of reports to internal stakeholders on risk management programs.
Support the Legal team with all tasks related to governance and oversight of Oyster's corporate structure and regulatory requirements.
Assist in fulfilling regulatory, client, and legal requests related to risk, as necessary.
Produce, or support the production of internal/regulatory reports, governance, and submissions to regulatory bodies and internal stakeholders.
Generally supporting Oyster's risk management program and risk governance posture.
Responsible for analyzing/communicating implications of existing and opposed regulations, best practice standards, rules, guidelines, and policies, and developing potential responses.
Working closely with Oyster's Entity Management Team to understand corporate set-up in each country.
Regulatory risk project management ownership (business requirements, analysis, and testing) for delivery of regulatory solutions.
Assisting with escalations related to Oyster's regulatory requirements.
Supporting risk management related to SOC2/ISO 27001 controls monitoring.
Working cross-functionally with Oyster teams to ensure country-by-country regulatory requirements are embedded in our operations.
Seeking opportunities to recommend improvements cross-functionally and ensure that information learned and recommendations are shared with and filtered to the appropriate teams (including Finance, Product, IT, and Global Operations).
Other duties as assigned.
What we're looking for
Experience in designing risk matrices and conducting risk reviews.
Experience in risk identification, management, and mitigation.
Risk reporting or finance experience.
Controls and processes monitoring focused on country-by-country regulatory requirements
Working knowledge of, or prior experience with, an employer of record, professional employer organization, or similar business construct would be helpful.
Experience with an entity management system (such as CT Corp, CSC Corporation, Athennian, Klea).
Understanding of supply agreements, contractual terms, and relationship management skills.
Detailed-oriented with good analytical skills with respect to explaining regulatory and financial risks
Driven by the social impact mission and desire to use skills to influence global change and employment opportunities.
First-class attention to detail and reasoning with extreme organization and a proven work ethic and excellent communication skills.
Open-minded about doing things differently from how they have typically been done before.
Excellent interpersonal skills, determination, and tenacity, along with a sense of humor.
Remote-first advocate and passionate about creating change in the future of work landscape.
Proactive and uses independent judgment.
Demonstrates enthusiasm for solving problems and adding value to the company.
Be competent. Be unquestionably ethical. Have humility. Work hard. Celebrate wins.
[BONUS] Experience working in a start-up
[BONUS] Remote working experience a plus
[BONUS] Prior experience in a corporate legal department, a plus
[BONUS] Proficient in Google Suite of products (Gmail, Google Doc, Google Sheets)
[BONUS] Experience with a Contract Lifecycle Management system preferred (e.g., Ironclad, SAP CLM, Apttus, Conga, or the like)
[BONUS] KYC/KYB and/or AML previous experience.
[BONUS] Electronic signature software experience preferred (e.g., HelloSign, DocuSign)
[BONUS] Working in Notion and Asana
You'll also need...
A reliable home internet connection (or be able to get one)
Fluent English language skills
🦪 How we work together at Oyster
Our values guide the work we do, the decisions we make, and the culture that makes us special. We elevate talent. 🙌 We build trust. 🤝 We thrive together. 🌍
Our mission is to create a more equal world—one global hire at a time. Everything we do ladders up to our mission—and that doesn't just mean building software. We develop programs, participate in workshops, and create dedicated teams to ensure we successfully support companies and knowledge workers in this new world of work.
We embrace asynchronous communication and collaborative work—and we share how we work in the Oyster Public HQ —to help other global teams learn from our experiences.
💌 How YOU work
Different countries have different statutory benefits, different cultures have different norms, and different people have different needs! In order to best support and encourage our diverse team, we've created How YOU Work; a program of policies, practices, and perks to support your whole human experience as an employee at Oyster.
Work from anywhere:

Oyster is a borderless, HQ-less company.

As long as your work gets done on time, your team has the support they need, and you're authorized to work where you live, the world is truly your Oyster.

Paid time off:

We're all about taking breaks—we all need it. Oyster provides employees with 40 days off each year, which includes public/bank holidays and vacation/holiday leave (unless your country mandates more).

Mental health support:

We consider your mental health a top priority. We offer access to

Plumm

, a mental well-being service, to support your mental health.

Wellbeing allowance:

Each month, Oyster will top up your

Juno

wallet with a wellbeing allowance. Juno Points can be applied to anything that helps you show up to work as your best self, whether that's your internet bill, a class, gym membership, or houseplants. The choices are endless!

Flexible parental leave:

Families are created in lots of different ways. Our parental leave policy applies to all employees who are becoming parents, regardless of

how

they become a parent. Oysters are eligible for a minimum of three months of paid parental leave and your job will be held for 12 months (or longer if required by local jurisdiction).

WFH stipend:

$3000 stipend to spend on your laptop and any other equipment you need for your home office; we'll get you up and running in no time!
✨ The best jobs should be available to everyone
At Oyster, we celebrate a variety of perspectives and experiences and we've intentionally built our product and our company with an inclusive, global mindset. We know from experience that people from underrepresented groups often don't apply for roles they don't feel they meet all the criteria for. We're committed to elevating talent by creating a trust-based environment where we can all thrive together. So if you think you have what it takes, but don't necessarily check every single box, please consider applying. We'd love to hear how you might contribute to our mission and our team.
Our available positions are published on our careers page and should you be invited to interview with us, our recruitment team will only ever contact you directly from an @oysterhr.com email address. We will never ask you to send us money as part of a job offer. If you receive a suspicious email relating to opportunities at Oyster from any other email domain where someone is claiming to be a part of our recruitment team, or are directed to anywhere other than www.oysterhr.com/careers to view our available jobs we encourage you to submit a report through our Compliance and Ethics Helpline.