Account Executive (EMEA)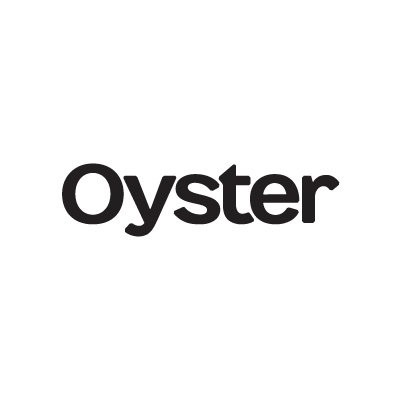 Oyster
Sales & Business Development
Remote
Posted on Saturday, October 14, 2023
✨ One platform, a whole world of opportunity
Right now, the best jobs are limited to people in a handful of the world's wealthiest cities, yet brilliant people are everywhere. Driven to overturn the status quo and distribute opportunities equally around the world, Oyster launched its global employment platform to help companies hire, pay, and care for talent anywhere.
When it comes to global employment, we walk the walk. We're proof that companies don't need an office to create a highly-engaged culture. Since the company's inception in January 2020, Oyster has:
🌏 Created a fully-distributed, vibrant team of 500+ employees across 60+ countries
🌈 Established a diverse leadership team and an employee base that's 60% female
🏆 Achieved one of the highest employee engagement scores in its class
🦄
Raised $150 million in Series C funding at a valuation of over $1 billion!
Our momentum speaks to the power of global employment—and we're just getting started! If you want to change the world with Oyster and be empowered to work remotely while doing so, we'd love for you to apply!
The Role 👩‍💻
Location: While this position is posted in a specific location, all of Oyster's positions are fully remote, and you can work from home. Forever. To create the best experience for our new hire (you?!), this role does require that you are based within the UTC -/+ 4 hours timezone.
We are looking for an outstanding Account Executive who can champion the advantages of remote work while embracing these benefits themselves. Joining us would help you stepping into one-of-a kind opportunity to lead the charge in shaping the future of work. You will position yourself as a visionary influencer in the exciting and ever-evolving distributed work industry.
We are a thriving ecosystem designed to support your success every step of the way. We've cultivated an environment where your success is fortified by a robust foundation. Our Business Development, Revenue Enablement and Revenue Operations teams are primed to provide unwavering support.
Elevate your career with us in joining our Revenue organization, where every achievement is celebrated and your growth knows no bounds. Take the lead with Oyster and be part of an exciting journey to redefine how we work and thrive.
What you'll do…
Get prospects excited about our global employment platform and the opportunity remote employment offers to expand their business.
Our prospects come in many shapes and forms: speak with HR, legal, finance and C-level stakeholders on how Oyster can help them on their remote work journey.
Understand the customer's pain points as it relates to global hiring, highlighting Oyster's differentiators, effectively demoing the product over video conference, and guiding them through the sales process
Partner with Business Development Representatives to convert qualified leads into new business
Generate new business opportunities through a combination of outbound calls to remote-first and remote-open companies by reaching out and starting conversations with their HR and hiring functions
Strategically build and maintain a solid pipeline to ensure we meet our plans for growth
Close deals professionally and efficiently, with a focus on a fantastic customer experience
Work collaboratively with the extended sales team to develop and improve the effectiveness of our go-to-market efforts
Utilize Salesforce to forecast revenue accurately, update customer records, and track activity across accounts and contacts
What we're looking for
Oyster is looking for individuals with 2 years experience of value based selling with the following experience, skills, and attributes:
Full-cycle sales experience with proven success utilising structured sales methodologies to consistently closing small or mid-market deals
Ability and desire to generate and manage your sales pipelines, utilizing data-driven strategies to identify, qualify, nurture and advance leads
Demonstrated quota attainment and the ability to talk in detail about your past sales performance as well as the experiences and lessons learned that help you manage your performance more effectively today
Experience with the digital tools and tactics of B2B prospecting (e.g., Sales Navigator, SalesLoft, LeadIQ, Cognism)
You will naturally thrive in an autonomous, distributed and global atmosphere where async communication and collaboration is critical
You will be collaboratively self-sufficient, adept of ambiguity while maintaining a proactive approach
Experience with Salesforce or another tier-one CRM
Being enthusiastic, passionate and motivated about the work you do ensures that customers enjoy every engagement they have with you
Strong team-player orientation with a demonstrated contribution to the success of others you've worked with
You show genuine curiosity in your customers' businesses and can share concrete examples of how you've helped them solve problems
Drive for the social impact mission and desire to use skills to influence global change and employment opportunities.
Excellent written English communication and presentation skills
[BONUS] Business proficient language skills in Dutch, German, Spanish, Arabic, French, etc is a plus
You'll also need...
A reliable home internet connection (or be able to get one)
🦪 How we work together at Oyster
Our values guide the work we do, the decisions we make, and the culture that makes us special. We elevate talent. 🙌 We build trust. 🤝 We thrive together. 🌍
Our mission is to create a more equal world—one global hire at a time. Everything we do ladders up to our mission—and that doesn't just mean building software. We develop programs, participate in workshops, and create dedicated teams to ensure we successfully support companies and knowledge workers in this new world of work.
We embrace asynchronous communication and collaborative work—and we share how we work in the Oyster Public HQ —to help other global teams learn from our experiences.
💌 How YOU work
Different countries have different statutory benefits, different cultures have different norms, and different people have different needs! In order to best support and encourage our diverse team, we've created How YOU Work; a program of policies, practices, and perks to support your whole human experience as an employee at Oyster.
Work from anywhere:

Oyster is a borderless, HQ-less company.

As long as your work gets done on time, your team has the support they need, and you're authorized to work where you live, the world is truly your Oyster.

Paid time off:

We're all about taking breaks—we all need it. Oyster provides employees with 40 days off each year, which includes public/bank holidays and vacation/holiday leave (unless your country mandates more).

Mental health support:

We consider your mental health a top priority. We offer access to

Plumm

, a mental well-being service, to support your mental health.

Wellbeing allowance:

Each month, Oyster will top up your

Juno

wallet with a wellbeing allowance. Juno Points can be applied to anything that helps you show up to work as your best self, whether that's your internet bill, a class, gym membership, or houseplants. The choices are endless!

Flexible parental leave:

Families are created in lots of different ways. Our parental leave policy applies to all employees who are becoming parents, regardless of

how

they become a parent. Oysters are eligible for a minimum of three months of paid parental leave and your job will be held for 12 months (or longer if required by local jurisdiction).

WFH stipend:

$3000 stipend to spend on your laptop and any other equipment you need for your home office; we'll get you up and running in no time!
✨ The best jobs should be available to everyone
At Oyster, we celebrate a variety of perspectives and experiences and we've intentionally built our product and our company with an inclusive, global mindset. We know from experience that people from underrepresented groups often don't apply for roles they don't feel they meet all the criteria for. We're committed to elevating talent by creating a trust-based environment where we can all thrive together. So if you think you have what it takes, but don't necessarily check every single box, please consider applying. We'd love to hear how you might contribute to our mission and our team.
Our available positions are published on our careers page and should you be invited to interview with us, our recruitment team will only ever contact you directly from an @oysterhr.com email address. If you receive a suspicious email relating to opportunities at Oyster from any other email domain, where someone is claiming to be a part of our recruitment team, we encourage you to submit a report through our Compliance and Ethics Helpline.