Medical Assistant, Per Diem/PRN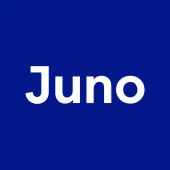 Juno Medical
Atlanta, GA, USA
Posted on Friday, November 10, 2023
Juno Medical
is an entirely new kind of doctor's office. We provide a one-stop solution for you and your family's everyday care needs that features exceptional hospitality, modern technology, and transparent prices that won't break the bank.
Juno brings the best of high-quality pediatrics, adult primary care, women's health, and same-day care under one roof — with labs, imaging, and wellness also on-site.
You will join an exceptionally talented team that's on a mission to create a healthier world. We believe Juno can make healthcare more convenient, connected, and effective by combining the best technology and design with the highest quality care.
In the Care Assistant role, you will be a critical part of our team at our new office in Brooklyn, where you will make a lasting impression by creating an exceptional environment for patients and family members and providing great care. Our Per Diem Care Assistants help us provide coverage when there may be gaps in schedules for things like planned leave or last minute sick call outs. Shifts may include evenings (until 9pm) or weekends.
As a Care Assistant you will:
Welcome patients and family members to Juno Medical and communicate their arrival to other team members, and check-in with patients to ensure their expectations were met

Prepare examination room for member visits, keeping them neat, clean, and well-stocked

Prepare equipment used for testing during the visit, including ECG; perform daily testing of equipment, and assist in lightweight required maintenance

Interview patients at the start of the appointment, gather initial information, and obtain/ record vital signs as part of patient intake
Perform phlebotomy, finger sticks blood glucose, electrocardiograms, vision/ hearing screening tests, and prepare specimens for laboratory testing
Assist our physicians during patient exams and in-office procedures
Coordinate follow-up care, including diagnostic tests, specialty care, and other treatment
Track, log, and support re-ordering of medical supplies, vaccines, etc
Support the Clinical Operations team to check real-time member experience feedback and assist in resolving operational issues
Provide relief for our Care Receptionists to receive incoming phone calls/messages, complete requests for appointments, and assist with administrative forms, and direct any requests for medication refills to our physicians
Facilitate external appointments with specialty providers, including submission of referral requests
Minimum Requirements:
You have at least 3 year of independent experience working in a clinical setting
You are a certified medical assistant
You enjoy working as part of a team and enjoy being a team player who jumps in wherever necessary
Ability to cover shifts for some evenings and/or weekends
Preferred Attributes
You have the ability to think quickly and strong problem-solving skills

You are eager to be part of an interdisciplinary team, including physicians, operations & technology experts, and community managers

You are knowledgeable of examination, diagnostic and treatment room procedures

You are knowledgeable about common safety hazards and precautions

You are compassionate, open-minded, and non-judgmental
Juno Medical is proud to be an equal opportunity workplace dedicated to pursuing and hiring a diverse workforce. We are committed to building the most inclusive culture for exceptionally talented people. We do not discriminate on the basis of race, religion, color, national origin, gender, gender identity, sexual orientation, age, marital status, disability, protected veteran status, or any other legally protected characteristics.