Chronic Care Coordinator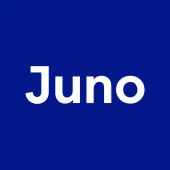 Juno Medical
Tulsa, OK, USA
Posted on Saturday, August 26, 2023
Juno Medical
is an entirely new kind of doctor's office. We provide a one-stop solution for you and your family's everyday care needs that features exceptional hospitality, modern technology, and transparent prices that won't break the bank.
Juno brings the best of high-quality pediatrics, adult primary care, women's health, and same-day care under one roof — with labs, imaging, and wellness also on-site.
You will join an exceptionally talented team that's on a mission to create a healthier world. We believe Juno can make healthcare more convenient, connected, and effective by combining the best technology and design with the highest quality care.
The Chronic Care Coordinator is the first member of a team that will implement our new Chronic Condition Monitoring program. The program is designed to promote positive lifestyle change and improved health outcomes for our patients by helping our patients navigate the complex medical system and also by tracking key health information over time. In the role, you'll use a variety of technologies to check-in regularly with patients and use comprehensive care plans as your guide to coordinate their care across Juno providers, specialists, pharmacies, and community partners when necessary. Success for the Chronic Care Coordinator is driven by your ability to cultivate long-term relationships built on trust to help deliver on meaningful behavior change through coaching and navigating our patients through any challenges they may face to reach their goals.
This position offers a hybrid work arrangement, involving primarily in-office presence in our downtown Tulsa location with some flexibility for remote work. This position will also support our other markets.
Responsibilities:
Enrolling and onboarding patients into the chronic care management program which includes reviewing the care plan as outlined by the care team.
Conducting virtual sessions with patients, focusing on standardized patient education and documenting all encounters in our EMR.
Reviewing and responding to patient data (e.g., blood pressure, weight, blood glucose) based on care plan parameters.
Supporting patients and their families in navigating the healthcare system by scheduling appointments, assisting with referrals, following up on pharmacy services, durable medical equipment, and other necessary care coordination.
Managing patient messages and alerts, escalating urgent care needs to the patient's physician and/or 911/ER as necessary.
Communicate and collaborate with the patient's physician and care team to contribute to the plan of care and report patient progress.
Achieving program goals including patient engagement and clinical quality measures.
Contributing to the development of chronic care curriculum as requested.
Contribute to the development of the remote monitoring program and onboarding patients into the program, including device setup.
Additional duties and tasks as assigned.
We are seeking candidates with:
Certification and Clinical Experience as Licensed Practical Nurse (LPN) or Licensed Vocational Nurse (LVN) in a compact state.
3+ years of experience in primary care practice, home care, remote patient monitoring, or chronic care management.
Proficiency in phone triage.
Experience in care coordination.
Strong experience in modern healthcare technologies like EMRs, digital health portals, and video call platforms
Ability to build meaningful relationships with a diverse, multicultural patient base through engaging and motivational communication techniques
Background in preventive health and disease management education and coaching.
Demonstrated success in managing both personal and team goals with a high level of detail
Ideal candidates possess:
Experience in Chronic Care Management (CCM) and Remote Patient Monitoring (RPM).
Familiarity with CMS guidance and coding practices for CCM and RPM.
Benefits Include:
Health, dental, and vision benefits, including an FSA
Mental health benefits through Spring Health
401k plan
PTO plan, including holiday time
Pre-tax commuter benefits
Juno Medical is proud to be an equal opportunity workplace dedicated to pursuing and hiring a diverse workforce. We are committed to building the most inclusive culture for exceptionally talented people. We do not discriminate on the basis of race, religion, color, national origin, gender, gender identity, sexual orientation, age, marital status, disability, protected veteran status, or any other legally protected characteristics.