Lead Physician Assistant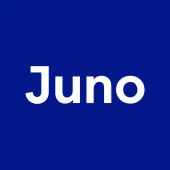 Juno Medical
New York, NY, USA
Posted on Friday, August 18, 2023
Juno Medical
is an entirely new kind of doctor's office. We provide a one-stop solution for you and your family's everyday care needs that features exceptional hospitality, modern technology, and transparent prices that won't break the bank.
Juno brings the best of high-quality pediatrics, adult primary care, women's health, and same-day care under one roof — with labs, imaging, and wellness also on-site.
You will join an exceptionally talented team that's on a mission to create a healthier world. We believe Juno can make healthcare more convenient, connected, and effective by combining the best technology and design with the highest quality care.
We are looking for a Care Team Leader to join our flagship location in Harlem, where you'll be a key part of our clinical and operational leadership teams. Overall, your responsibilities will be to create an exceptional environment for patients and family members, provide great care, and lead our frontline team. You will play a key role in establishing the culture of the site, and will champion performance and process improvement among the team. And you will lead and support our other advanced practice clinicians practicing within our Same-Day Care service line. This full-time opportunity is 80% clinical and 20% operations leadership.
As a Care Team Leader, you will:
Serve as an advanced practice clinician promoting the health of our patients of all ages and practicing medicine under the supervision of our physicians
Examine, diagnose and decide treatment for patients including analyzing and interpreting x-rays and lab results, writing prescriptions, and ordering various forms of therapy
Hire, manage and lead our team of advanced practice clinicians, care assistants, and ancillary staff
Collaborate with the Clinical Operations team to optimize clinical workflows and surface new ideas and creative strategies that improve care quality and efficiency
In partnership with the Lead Care Assistant and Clinical Operations Team Lead, own inventory management including consumables, medical supplies, and prescription medications (e.g., vaccines, etc.)
Minimum Requirements:
Graduate from accredited Physician Assistant program
Experience seeing patients of all ages
At least 5 years of experience working as an Advanced Practice Clinician, including at least 2 years in an outpatient setting
1+ years of leadership experience, which may include people management or operational responsibilities
An Active Physician Assistant license in the state of New York
Drug Enforcement Administration (DEA) registration (within 6 months of start date)
American Heart Association Basic Life Support (BLS) certification
American Heart Association Advanced Cardiac Life Support (ACLS) certification
Ability to work some evenings and weekends
Preferred Attributes:
You have the ability to think quickly and strong problem-solving skills
You enjoy working as part of a team and enjoy being a team player who looks for the opportunity to support colleagues wherever possible
You are eager to be part of an interdisciplinary team, including physicians, operations, and technology experts
You have excellent communication skills, including the ability to effectively interact with all members of the care team, and with members of the public
You are comfortable using a variety of computer systems and have broad knowledge of electronic health record systems
Experience in a clinical role at a Venture-backed startup
Relevant graduate degree — Masters of Public Health (MPH), Masters of Business Administration (MBA), Masters of Public Policy (MPP)
Benefits Include:
Health, dental, and vision benefits, including an FSA
401k plan
Pre-tax commuter benefits
PTO plan, including holiday time
CME time and an annual CME stipend
Reimbursements for licensures required for practice
Malpractice insurance
Salary for this position is $140k-$150k
Juno Medical is proud to be an equal opportunity workplace dedicated to pursuing and hiring a diverse workforce. We are committed to building the most inclusive culture for exceptionally talented people. We do not discriminate on the basis of race, religion, color, national origin, gender, gender identity, sexual orientation, age, marital status, disability, protected veteran status, or any other legally protected characteristics.