Radiology Tech, Part-Time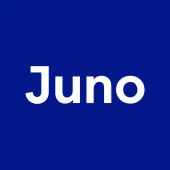 Juno Medical
New York, NY, USA
Posted on Monday, May 15, 2023
Juno Medical
is an entirely new kind of doctor's office. We provide a one-stop solution for you and your family's everyday care needs that features exceptional hospitality, modern technology, and transparent prices that won't break the bank.
Juno brings the best of high-quality pediatrics, adult primary care, women's health, and same-day care under one roof — with labs, imaging, and wellness also on-site.
You will join an exceptionally talented team that's on a mission to create a healthier world. We believe Juno can make healthcare more convenient, connected, and effective by combining the best technology and design with the highest quality care.
In the Radiology/X-Ray Technologist role, you will be a critical part of our flagship location in Harlem where you will make a lasting impression by creating an exceptional environment for patients and family members and providing great care. We're looking for part-time coverage between the hours of 9am-5pm Monday-Friday.
As a Radiology/X-Ray Tech you will:
Follow instructions from Physicians regarding which area of the patient's body needs imaging
Adjust equipment, determine proper technique, and arrange immobilization and support devices to obtain the correct patient position.
Prevent unnecessary radiation exposure both to yourself and to the patient
Follow patient-identification policy prior to performing examination. Utilize two patient identifiers to ensure accuracy.
Keep good patient records
Maintain radiology supplies inventory by checking stock, anticipating future needs and placing orders
Maintain a safe and clean working environment
Shift between a reception and/or medical assistant position when there is a low volume of patients
Problem-solve issues with equipment and report equipment problems/malfunctions to clinical engineering or supervisor on an as needed basis.
Minimum Qualifications:
Certificate from accredited School of Radiologic Technology
New York State license to practice Diagnostic Radiology
Certified by the American Registry of Radiologic Technologists (ARRT)
Preferred Attributes:
You have at least 1 year of experience working in a clinical setting
You enjoy working as part of a team and enjoy being a team player who jumps in wherever necessary
You are eager to be part of an interdisciplinary team, including physicians, operations & technology experts, and community managers
You have an awareness of common safety hazards and precautions
You have the ability to establish and maintain effective working relationships with members and other care team members
You have excellent communication skills, including the ability to effectively interact with all members of the care team, and with members of the public
You are comfortable using a variety of computer systems and have familiarity with electronic health record systems
You are compassionate, open-minded, and non-judgmental
You have the ability to think quickly and you have strong problem-solving skills
Compensation: $33-40/hr, based on experience
Juno Medical is proud to be an equal opportunity workplace dedicated to pursuing and hiring a diverse workforce. We are committed to building the most inclusive culture for exceptionally talented people. We do not discriminate on the basis of race, religion, color, national origin, gender, gender identity, sexual orientation, age, marital status, disability, protected veteran status, or any other legally protected characteristics.