Senior Client Success Manager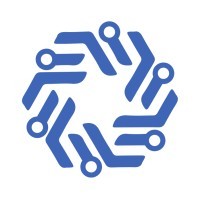 ForceMetrics
Customer Service
New York, USA
Posted on Sunday, November 5, 2023
At ForceMetrics, we're on a mission to transform decision-making for safer communities. We're helping public safety and government agencies better utilize data to make context-driven decisions for the benefit of the community, and we're looking for a talented Client Success Manager who will be pivotal in making that happen.
By streamlining data exploration and analytics across legacy government systems, ForceMetrics is providing rapid access to vital information and empowering responders to make better, more informed decisions in the moment.
The Client Success Manager will be a key member of the team responsible for ensuring successful onboarding to and adoption of the ForceMetrics platform by our partner departments and agencies. You will work closely with ForceMetrics leadership, Product, Sales, and Operations teams to develop and implement client success strategies and measure their impact.
As an early member of the ForceMetrics team, you'll have many opportunities to forge our best practices and create areas of ownership for yourself.
Requirements

Experience


Proven leader with a history of accomplishments, including turning initiatives into flagship programs and developing customer success in a B2G SaaS company
Focused on growth through empathy, customer engagement, and active listening, driving operational efficiency and ROI
Understanding customer needs to develop products and training that result in increased adoption, renewals, and customer satisfaction
More than a thought leader but someone who leads from the front with real-life success
Demonstrates the ability to turn initiatives into flagship programs and develop successful customer success strategies
Expertise in Customer Success Methodology based on Reality and Results
A track record of success in Renewal & Expansion Strategies using Analysis
Proficient in Strategic Planning & Execution.


How You Will Have Impact


Represent ForceMetrics at industry events and conferences
Develop deep familiarity with the ForceMetrics platform and its unique uses and advantages to solving real-world public safety and societal problems
Apply a customer-centric approach to drive operational efficiency, ROI, and customer engagement


Who You Might Be


Previous experience in law enforcement is required
Up to 50% - 75% last-minute travel may be required
3+ years of customer success or sales experience
3+ years of sales experience, preferably in a driving role or small team setting
Experience with HubSpot CRM
Demonstrated high-level communication skills honed through a at least 3+ years of experience in customer success, ensuring client satisfaction and retention
Enjoy working in a lean, fast-paced team where you can take the initiative and generate results every day
Ability to work with cross-functional teams with both technical and non-technical stakeholders
Passionate about helping make a difference in the lives of many
U.S. Citizen or Green Card Holder; must be able to pass an FBI background check
Willing to undergo background checks to work with highly sensitive data entrusted with us to positively impact the world
Applicants with public safety, military, and veteran backgrounds are highly encouraged to apply


What Will Make You Stand Out


Law Enforcement experience.
Early-stage tech startup experience
Experience in Public Safety and/or government sales
Deep expertise in Customer Success Methodology, Renewal & Expansion Strategies, and Leadership built on teamwork and peer cooperation
Proven track record in strategic planning and execution


Benefits

What We Can Offer


A strong sense of mission for impacting real communities and solving complex societal problems
Work alongside other top talent in a rewarding and enjoyable culture
Competitive Salary + Company Equity (seed-stage)
Medical, Dental, Vision & Life insurance
401k
100% Remote
Standard holidays and paid time off


ForceMetrics was founded in 2020 to provide data analytics and enrichment applications to public safety agencies throughout the United States, with a focus on better community outcomes through data.
We're venture-backed with a diverse founding team led by Andre McGregor, computer engineer and veteran FBI Special Agent turned entrepreneur, alongside a team of data scientists, software engineers, cybersecurity experts, and business operations leaders—many of whom have been law enforcement officers themselves, and have previously built successful companies.
We have a robust set of investors and an advisory board of active/retired police chiefs, government leaders, and technology innovators.
ForceMetrics™ values diversity, and we are proud to be an Equal Opportunity Employer committed to providing employees with a work environment free of discrimination and harassment. ForceMetrics™ will not tolerate discrimination or harassment of any kind based on any characteristics.