Outside Sales Manager, Senior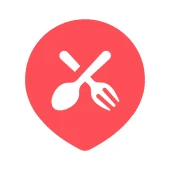 ChowNow
Sales & Business Development
Los Angeles, CA, USA
Posted on Saturday, October 14, 2023
Are you known for your high energy and ability to inspire your sales team to achieve greatness? If you're an overachiever, who enjoys delivering exceptional results and wants to help build our business, this is an outstanding job opportunity for you!
About Us:
ChowNow's vision is to become the leading North American platform connecting diners and independent restaurants for at-home dining. The ChowNow Platform continues to grow its product offerings and bring restaurants and diners closer together. Our marketplace provides commission-free ordering for restaurants nationwide and diners with an ever-growing selection of independent restaurants. Our demand network provides diners with the ability to order where they're already online, including Google, Yelp, Instagram, Snap, and many others. And our white-labeled online ordering system provides restaurants with a branded experience for diners on their website and their own iOS and Android apps for a reasonable monthly fee regardless of order volume. To date, we've created over 20,000 apps for our restaurant partners – something that's never been done before in our category. We operate this way because of our belief in being fair, sustainable, and equitable with our restaurant partners and the same goes for our culture.
Diversity, teamwork, and mutual respect are among our core company values. We pride ourselves on giving our teams plenty of opportunities to make their mark.
Join us and help ensure ChowNow becomes the diner's first choice for socially responsible online ordering. Together we can preserve neighborhood flavor, one restaurant at a time.
About the Position:
As a Sales Manager at ChowNow, you will be responsible for training, coaching, and managing the performance of a team of 7-10 highly motivated Territory Managers. You will be responsible for helping them drive results and achieve a higher level of mastery of their roles. You will partner with Sales Leadership, B2B Marketing, Client Experience, and other cross-functional teams to empower your reps and close more business each month. You will play a key role in the recruiting, hiring and training of new people on your team.
This is a hybrid position based in Los Angeles with a 2 days a week in office requirement and has a potential to travel up to 25% to have market visits with your reps.
Reports to Senior Director of Outside Sales, direct reports include 7-10 Territory Managers.
WHAT WE LOVE ABOUT YOU:
You put restaurants first. You deeply understand the importance of local restaurants and put them at the center of everything you do. You aim to help them not only survive but thrive.
You celebrate diversity. You recognize that diversity and inclusivity matter. You're committed to progress, which means everyone gets the support and resources they need, no matter who they are. You have an ability to listen to other team members' ideas and can thrive in an environment that embraces individuality. Everyone's voice counts.
You raise your hand. You consistently go above and beyond what is asked of you. You help your peers accomplish their tasks while also excelling at accomplishing your own. When you have a smart idea, you raise your hand and share it.
You keep reaching. You set clear ambitious goals. You don't allow yourself to become complacent with where you're at and what you've done, so you seek out new opportunities and challenges.
What Success Looks Like:
Within 1 Month You'll:
Progress through ChowNow's New Hire Onboarding Experience
Establish and run weekly team meetings including: 1:1s with your direct reports
Fully understand and be able to demonstrate the ChowNow platform
Meet and get to know your team, understanding their motivators, and begin to plan how to partner best with them for success
Understand ChowNow's Salesforce instance, KPIs, goals and past performance
Be familiar with company and sales team OKR's
Have a working knowledge of sales territories and rules of engagement
Within 3 Months You'll:
Progress through ChowNow Manager training
Have diagnosed strengths and weaknesses of your team.
Partner with Sales Enablement to build on-going training & curriculum to strengthen your team and improve rate metrics in the sales process.
Have your team achieving 100% of monthly goal
Create your team and individual OKR's
Spend time in market with your team to understand their sales process, and provide guidance on areas of improvement
Have an understanding of the ChowNow Value Prop and sales pillars.
Play a hand in the Extended Sales Leadership Team by providing a feedback loop for the sentiments, blockers, and successes in the field.
Within 6 Months You'll:
Accurately report and forecast team performance to provide insights into opportunities & threats in our goal attainment
Iterate our Territory & Market Plans to increase the quality mix of restaurants in your teams book of business
Identify team workflow needs and efficiencies to improve our overall sales stack
Ensure your team maintains high standards of data integrity within our Salesforce instance
Cultivate a great culture within your team that drives a desire to achieve goals while maintaining a positive and fun atmosphere
Within 12 Months You'll:
Manage a team that is hitting their goals on a consistent basis, through the lens of quality and quantity
Grow and maintain a team of Territory Managers based on headcount plans and hiring needs
Have your team regularly achieving an average of 100% of goal with 80%+ breath of participation
Improved launch rate of restaurants by 5%
Providing constructive feedback to push the outside sales team forward
You Should Apply If:
3-5 Years of sales or related business experience
You have 2+ years of prior team management or team lead experience with demonstrated success of coaching a team
You have knowledge of Salesforce & other sales tools (Groove, Drift, RingDNA, Chilipier, etc.), Google Docs and Excel
You have a commanding desire to learn, succeed and grow in tech sales with a strong passion for restaurants & the hospitality industry
You have strong coaching and strategic selling skills – creating a business plan, assessing territories, qualifying targets and prioritizing sales efforts
You subscribe to a work hard, stay positive and implement feedback mentality
You thrive in fast paced sales culture where changes are common and you adapt quickly
You enjoy a competitive atmosphere where everyone is striving to be better than the day before while celebrating each other's wins
About Our Benefits:
Expected Base Salary Range: $125,000 - $150,000 with an ability to earn a commission
Ongoing training and growth opportunities.
A "Best Place to Work" winner multiple times where we focus on creating a great employee experience.
Rock solid medical, dental, and vision plans.
Mental Health Coverage - we offer several programs to support your mental health and wellness goals.
3 weeks paid vacation; paid holidays; we expect you to work hard, but still enjoy your personal life
7 weeks of baby bonding time for all new parents (within the first year of birth or adoption), 8 Weeks of Paid Pregnancy Leave.
401(k) Matching
Employer-contributing student loan assistance program or continuing education reimbursement program
Commuter benefits (including Uber Pool).
Employee Stock Incentive Plan.
Pet insurance for your fur babies
Quarterly Industry Events (Women, LGBTQIA+, Diversity, Inclusion).
Consistent & fair leadership: we'll share info, set clear goals, show you respect, and treat everyone fairly.
Enough freedom to spread your wings while still holding you accountable.
Fully stocked kitchen and cold brew on tap in our satellite offices
The above statements are intended to describe the general nature and level of work being performed by people assigned to this job. This is not intended to be an exhaustive list of all responsibilities, duties and skills required.
As one of ChowNow's core values, "Celebrates Diversity", we are committed to an inclusive and diverse work environment. ChowNow is an equal opportunity employer. We do not discriminate based on race, color, ethnicity, ancestry, national origin, religion, sex, gender, gender identity, gender expression, sexual orientation, age, disability, veteran status, genetic information, marital status or any legally protected status. We are committed to developing a barrier-free recruitment process and work environment, if you require any accommodation, please let us know at your earliest convenience and we'll work with you to meet your accessibility needs.
Read
here
about your California privacy rights.
#Li-Hybrid