Tax Software Engineer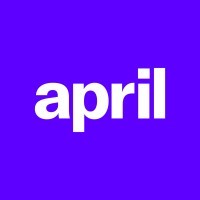 April (Getapril.com)
Software Engineering
United States
Posted on Tuesday, October 10, 2023
About April:
April believes that every taxpayer should have a best-in-class tax experience, regardless of their background, income bracket, or what they can afford to pay. We build products to improve their financial wellbeing, reduce anxiety around taxes, and provide tools that put their taxes to work for them.For financial institutions, April is a first-of-its-kind tax experience that is completely frictionless and integrated with the financial services ecosystem. Unlike other DIY tax solutions, we leverage and reinforce their relationship with their members, driving mutual value, savings and new offerings.For developers, April provides simple and robust APIs for them to leverage every aspect of the US tax code, and perform calculations and AI-based simulations for creating new experiences within their application or platform.

Description:

We are looking for a tax software engineer to join our tax team. You are a critical part of building our tax engine by translating the US tax law into code and/or machine readable formats. You will leverage our internal tools and collaborate with tax professionals, product, and engineering teams to help build a cutting-edge tax solution.

Responsibilities:
Translate federal and state tax forms and instructions into code.
Test the output of our tax software for accuracy.
Collaborate with tax experts, product and engineering teams to improve internal tax tools.
Qualification:
A passion for taking complex language and turning it into structured logic.
2 Years of experience with Python or equivalent.
College or professional certification in computer science - an advantage.
Previous software engineering experience - an advantage.
Accounting or finance knowledge - an advantage.
Strong collaboration skills and ability to maintain flexibility in an evolving work environment.
Self-learning individual with an entrepreneurial spirit, conceptual thinking, creativity and problem solving skills.