Tax Analyst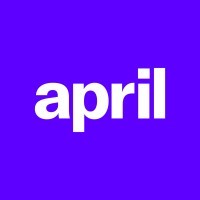 April (Getapril.com)
IT
United States
Posted on Thursday, July 27, 2023
Salary: $85,000 - $110,000
Looking for a higher salary? Apply anyway! This band is a reflection of the job description as written. We are more than happy to speak to more experienced candidates who may require a higher salary and discuss that experience in our first phone screen.
About The Role
We're looking for a brilliant, curious, creative, and fun-loving tax analyst with a passion for tax, public accounting and technology. Help us pioneer the creation of a 21st century tax engine.
Responsibilities
Translate federal and state tax forms and instructions into structured logic that can be coded by our engineering team

Simplify complex tax concepts into easy to understand questions to gather data for tax computations

Own multiple state filing experiences and related project management

Advise product and engineering teams on tax questions

Create tax use cases and test the output of our tax software for accuracy

Be on top of new developments and changes to the individual tax code
Requirements:
Bachelor's degree in Accounting or similar field
CPA or EA in the process of acquiring a CPA license
3+ years of experience filing individual income taxes
Passion for technology
Proficiency working in Microsoft Excel
About April
Imagine having a tiny tax expert in your pocket who's keeping tabs on your finances throughout the year; you get real-time insights into your tax bill and can take action before filing, and when filing time comes around, there are no surprises and you can speed through the process in minutes, not hours.
We work with fintechs and financial institutions to build tax estimation, optimization and filing right into the apps we all use to make a trade, get paid, or manage finances. With april in their pockets, all Americans will be able to seamlessly figure out the best ways to maximize a return or minimize a tax bill in every moment. And with access to april's intelligent embedded tax experiences, we believe we can help close the financial equity gap - we're unlocking the power of tax planning for the people.